Considering Your First Bar Fit Out? Here's What You Need to Know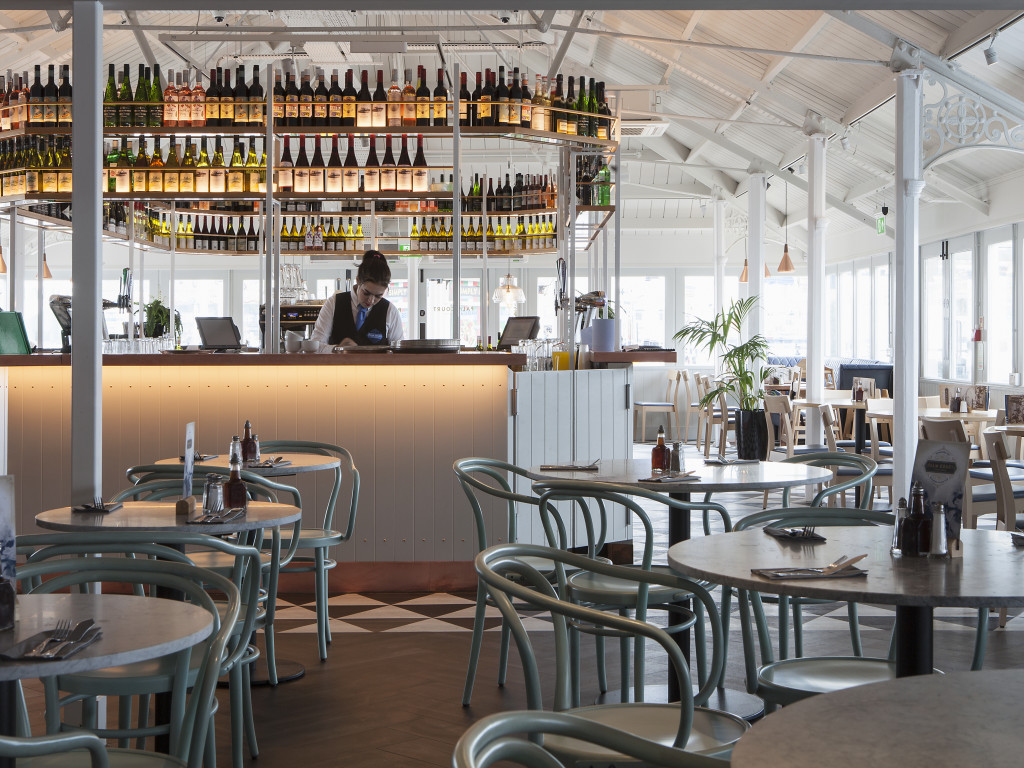 A beautiful interior can really give your bar the wow-factor, helping you to stand out from competitors and attract customers in droves. But what do you need to think about before starting on your re-fit? In this article, we'll explore the key considerations you need to make to help you avoid some of the common pitfalls.
Do you need planning permission?
First off, do you need planning permission in place to start your fit out? You might require a change of use, depending on how  the building is classified or, you might need landlord consent to alter the building. A building inspector will also need to sign off and give approval to the works carried out.
It's important to have the correct permissions in place before you start a large-scale project to avoid costly legal issues further down the line, so we recommend you seek professional advice here as your very first step.
Do I need a designer?
It's really important you get an experienced designer on board for your project. Not only are they best placed to bring your vision to life, creating the design for a show-stopping interior that makes a lasting impression, they will also have the knowledge and experience to provide a clear plan for the team delivering your build from to work from.
An experienced designer will understand the limits of what is technically possible within your space - considering seating areas, the bar itself, toilet access and overall flow between spaces. Plus, they will be mindful of building regulations and any engineering and construction requirements, which takes the pressure off you having to consider these factors yourself.
Think about your time frame
As we all know, time is money and it's vital that your fit out project is properly planned for and completed on time, so you can get back to trading. 
There are various factors at play here that can impact the length of time your fit out takes, including the size of the premises, the scope of the works and the level of finish. At ecsec, we'll take these factors into account. We'll also  help you navigate any legal, planning, health & safety or access requirements, as well as anything else that arises. 
As a rough guide, most projects we work on take between five and twelve weeks. We have the experience to ensure that all areas of the project have been properly thought out and accounted for to deliver your project on time.   
What about health & safety?
All constructions, refurbishments and shop fits are governed by the Health and Safety At Work Act (1974) and must conform to CDM (Construction, Design and Management) regulations.  Breach of these regulations can lead to criminal prosecution. But don't let this alarm you. We're well versed in navigating health and safety regulations and can guide you through these protocols if you want to take your fit out forwards. 
Projects over a certain size will require an F10 notification to HSE too, but you can apply for these online. More information on the application can be found here.
What about fire regulations?
Needless to say, fire regulations are of the utmost importance.
First off, fire alarm installations must conform to current regulations, plus, if you have a landlord, they may have additional requirements - for example, interfacing to their own fire alarm system. There are a few other areas to consider and it is of course important for you to seek advice from a fire safety professional to ensure that fire regulations are met to avoid safety issues and legal repercussions down the line. 
Is there disabled access?
There are several laws in the Disability Discrimination Act (DDA) that you must adhere to when fitting out your bar. All new buildings in the UK designated for public use must have satisfactory access for wheelchair users.
If you are the owner of a public access building, you should expect an inspection visit from an official who will be there to make sure you've made adequate provisions. This inspection will take into consideration things like wheelchair ramps, automatic entrance doors, disabled bathrooms and lowered counter heights.
Did you know that wheelchair ramps must be fitted at a specific angle with a special type of flooring? Or that there needs to be a handrail alongside? To be compliant with the DDA when it comes to doors, they must be a minimum width dependent on the angle of the entrance from the disabled access ramp. It can really help to hire professionals to advise you here because anything that isn't DDA compliant can lead to further expense or even business closure. 
What next?
Have an awareness of each of the above pointers and you'll be well placed to start making your fit out dream more of a reality. But you don't need to go through this process alone - we'd be more than happy to have a quick chat to see if we can help.